Below is a map of the area.
Escrick is located on the A19 about half way between York and Selby.
For SatNavs, please use YO19 6EG for entrance to parking area at Queen Margaret's School, accessed from Skipwith Road.
Please note that parking is on grass, and up to 800m from the start line. Please car-share where possible to minimise parking congestion.
For runners travelling by public transport, the Arriva 415/416 York – Selby service stops on the A19 in Escrick, 5 minutes from the Village Green.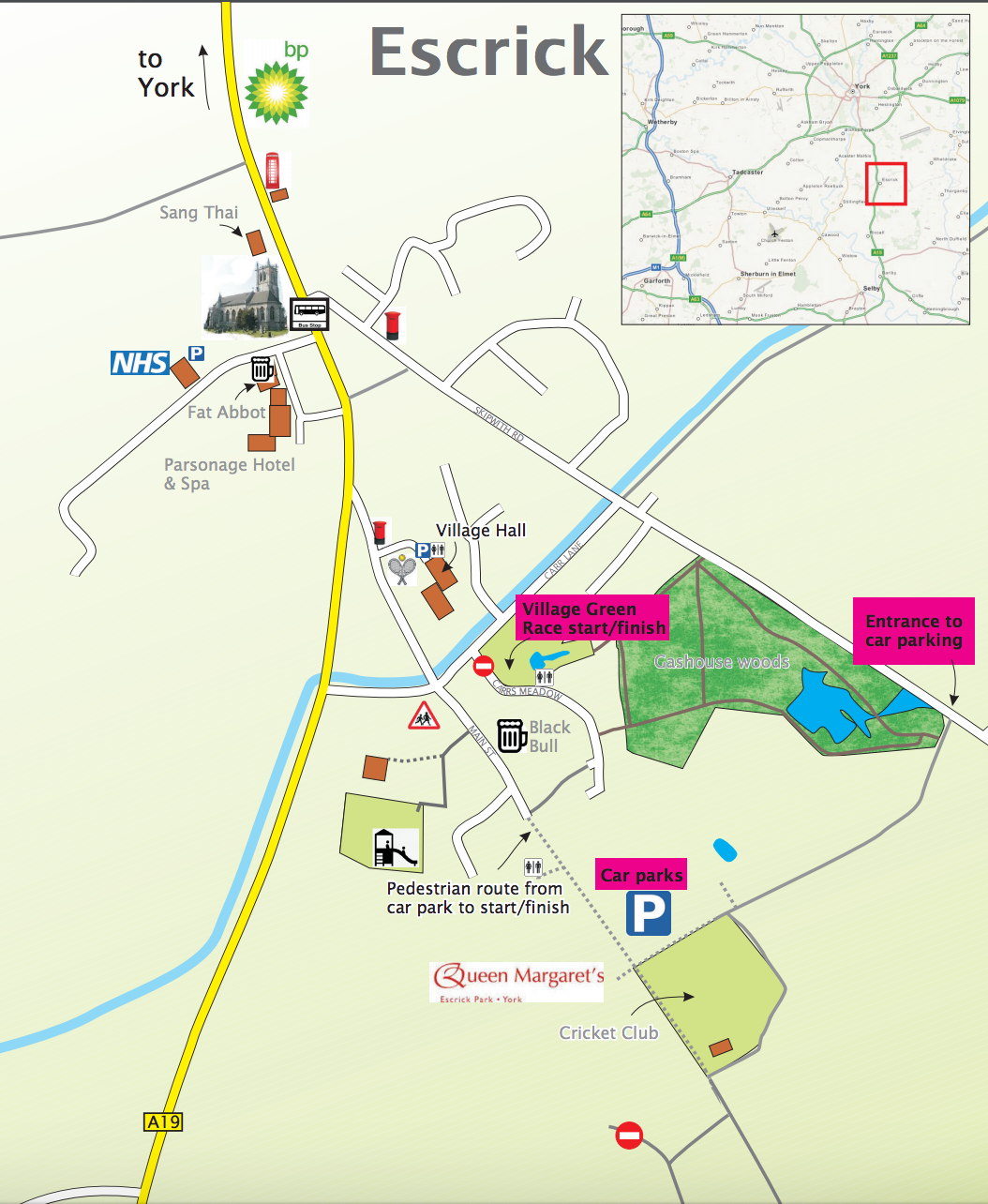 Download: